Posted by Lamood Big Hats on 2nd Oct 2023
Big Head Hats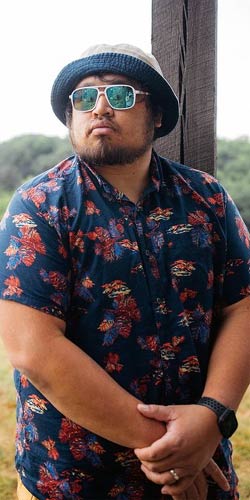 A question that gets asked a lot is "How to wear hats with a big head?" especially in the days of the one-size-fits-all (OSFA) was the only size to wear. For the longest time there weren't any hats for large heads, until 2004 when Lamood Big Hats was created. Lamood Big Hats is the only maker of big head hats featuring multiple styles and color options. Lamood Big Hats is the perfect solution for people with larger heads looking for style and comfort in hats that finally fit.
Seeing a hat you like in a store picking it up and noticing the OSFA tag in it can be very frustrating. How can it fit all when it looks like thimble on top of my head? Why is my head so big you might ask? Don't worry larger heads are a sign of greater intelligence and less likely to get dementia or other such diseases of the brain. But in fact you just want to look good wearing a hat.
Best Hats for Big Heads
What are the best hats for large heads? Those that are specially made bigger around and deeper in the crown. The best trucker hats for big heads are those that look good and actually fit. Do dad hats fit big heads? Typically dad hats come with a curve brim, most are unstructured, and take the shape of your head when worn. The name "dad hats" became popular because adult, middle aged men mostly were these type of hats. However they have become very popular and men, women of all ages now rock this trend. Most dad hats in retail stores are shallow in depth and large heads have a hard time fitting in them. Lamood Big Hats has made several dad hats for big heads
People with large craniums struggle to find hats for big heads men or women both find it difficult to find the perfect fitting hat. The first thing you need to do when shopping for a big hat is to measure your big head it to see what the true head size is. Secondly, consider the shape of your face as well, because some hats can look better on you if your face is round, slim, or otherwise. The hat you wear will highlight the shape of your face such as a round hat will make your round face look more round and a tall hat will make your long face look longer. Also get a hat that is the opposite of your face. Also read the reviews and see what other fellow big heads say about the size, fit and comfort.
A person wearing a jacket that is too small is as funny as a big head with a small hat on it. Adding a hat that fits to your wardrobe will bring personality to your most simplest and boring outfits. With our collection of caps for big heads there are so many ways to wear fashion on your noggin. They are great to cover hat head and you can never go wrong with a good fitting hat. Find your perfect big head hat below: